Flocare Pure Retinol (Vit A) Facial Serum with Organic Baobab Oil, Grape Seed Oil, Glutathione and Vitamin E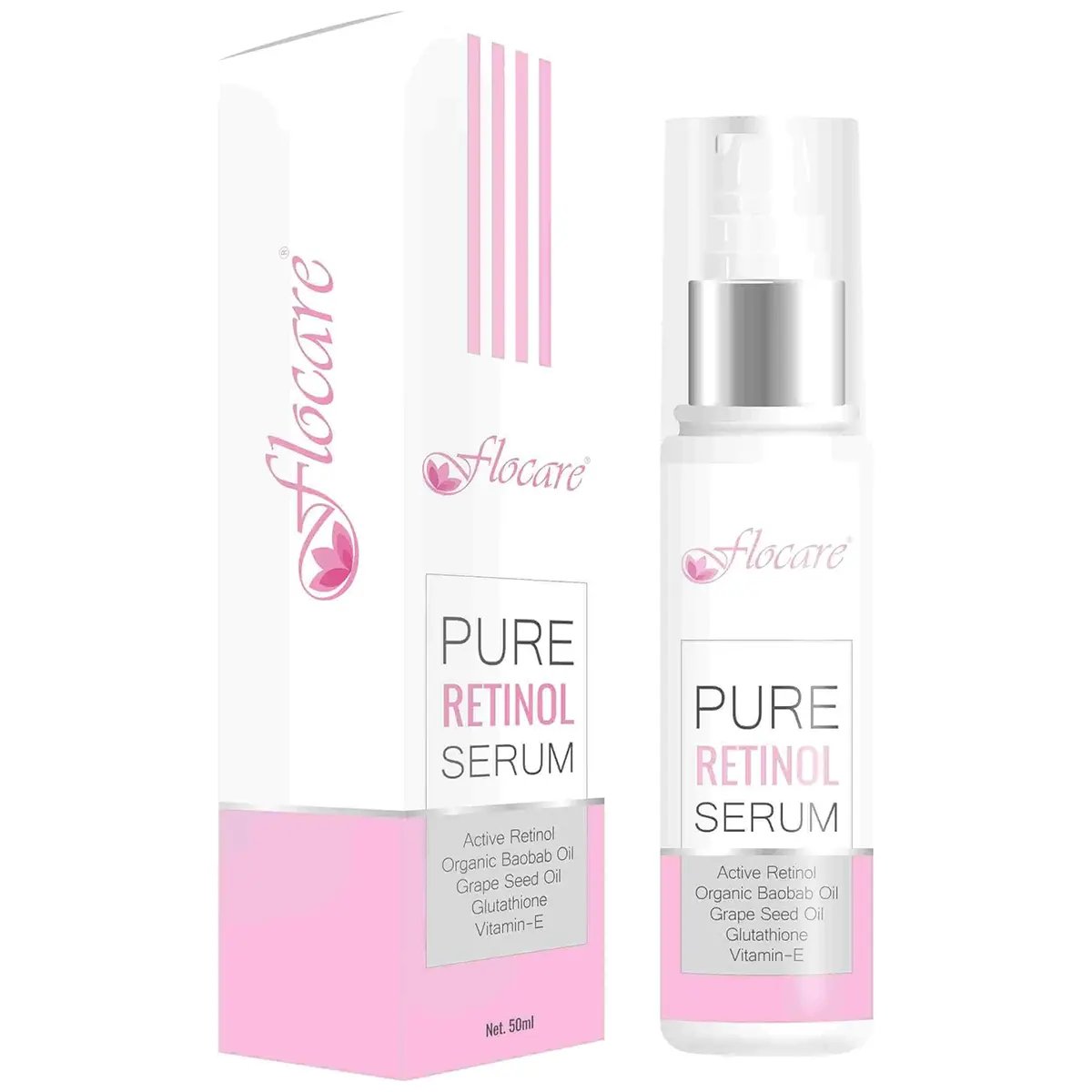 It is wrong to judge people based on their looks. We do not have control over genes, facial structure, height, and many more things that go with appearance. But it is definitely in our hands to maintain what we were born with. Unfortunately, that is not the case with most of us. We have lost the soft and smooth baby skin we were blessed with to our love for the modern lifestyle. What if we present you with a serum with below mentioned key benefits for the face that will help you bring back that velvety, nourished skin you always crave for!
REDUCES FINE LINES, WRINKLES, AND SIGNS OF AGEING
SKIN WHITENING, ANTI-OXIDANT & SOOTHES DRY SKIN
NOURISHES & IMPROVES SKIN ELASTICITY
6 reasons you can't say no to 'Flocare Pure Retinol Serum'.
Active Retinol helps

To diminish the look of fine lines and wrinkles, so anti-aging
To significantly improve uneven skin tone

Organic Baobab Oil

Improves skin elasticity and soothes dry skin
Helps to rejuvenate damaged skin cells
Gives your skin a smooth texture and helps to achieve a youthful glow

Grape Seed Oil

Being antioxidant, it may even out skin tone
It is a very light moisturizer, so can be easily absorbed by your skin, nourishing it
It helps to balance out the dry and oily patches on the skin

Glutathione

Works best when it comes to skin whitening while improving overall skin health Prevents signs of aging

Vitamin E

Helps to reduce UV damage in skin
It also protects your skin from damage caused by free radicals

With all the harmful ingredients removed, our serum is:

Paraben-free
Sulfate-free
Silicone free
Mineral Oil-free