Flocare Charcoal Face Scrub - 200gm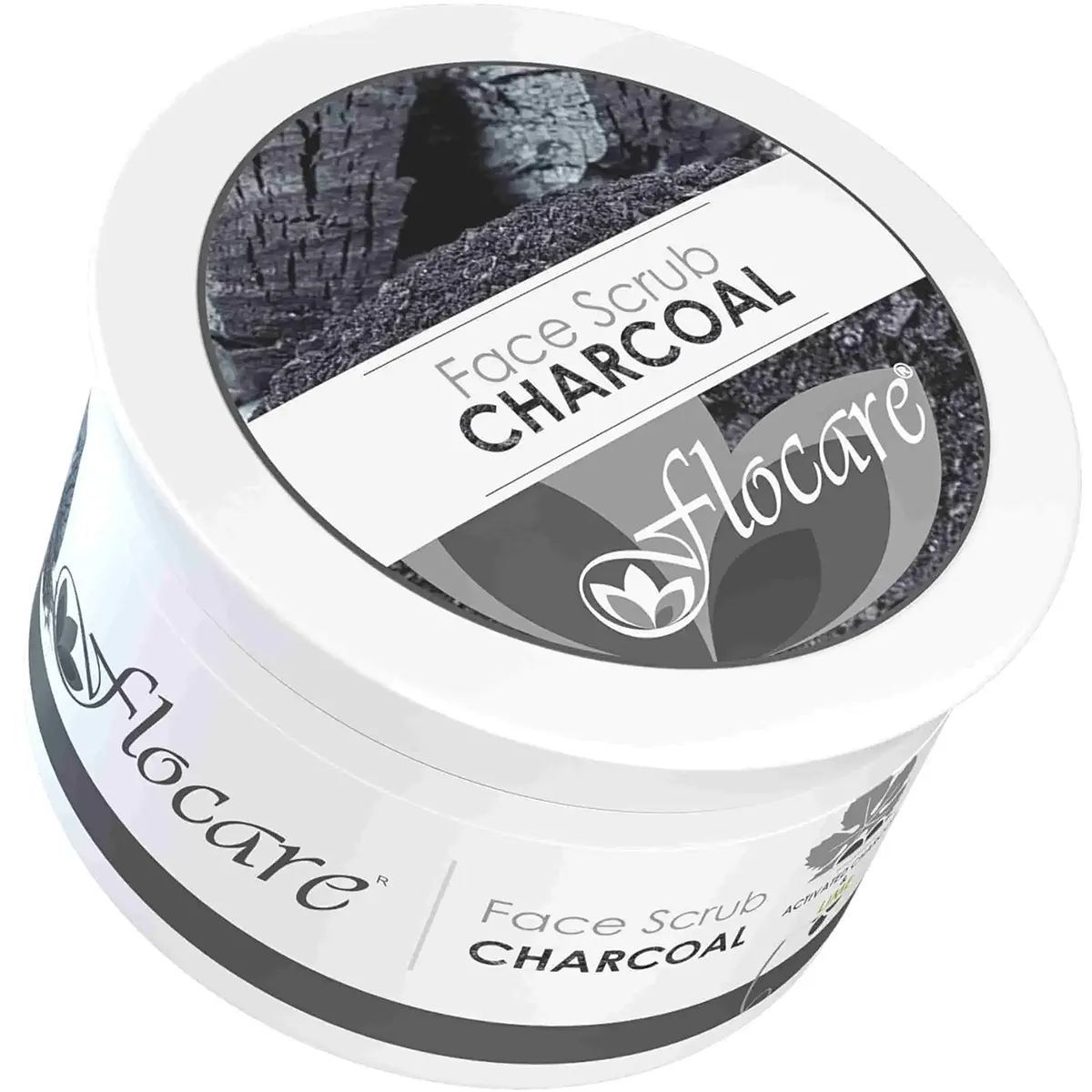 Flocare activated charcoal facial scrub delivers smooth, radiant-looking skin. Want to polish your skin for a brighter complexion? Our facial scrub for men & women uses powerful natural scrubbing particles to remove dead skin cells.
FACIAL & EXFOLIATING BODY SCRUB: Charcoal face exfoliator that can be used for face, body, and foot. Our formula contains pure and natural active charcoal and lime for effective skincare.
SAFE & EFFECTIVE: No itchiness, no redness, no irritation. Safe to use without any side effects. Effective and trusted by a large population.
DEEP PORE CLEANSER: Activated charcoal cleans out impurities of dirt & oil so it ends up with clean and beautiful skin.
SUITABLE FOR ALL TYPE OF SKIN: Face scrub for men and women suitable for all types of skin; either it's oily, dry, or normal skin. This scrub for the face gives you youthful and glowing skin.
MULTIPURPOSE: Black charcoal mask controls acne and blackhead with improvement in dull skin. It improves skin tone and texture.