Flocare Anti Acne Face Wash – 60ml for Pimples, Acne, Oil Control – Daily Use All Skin Type Facewash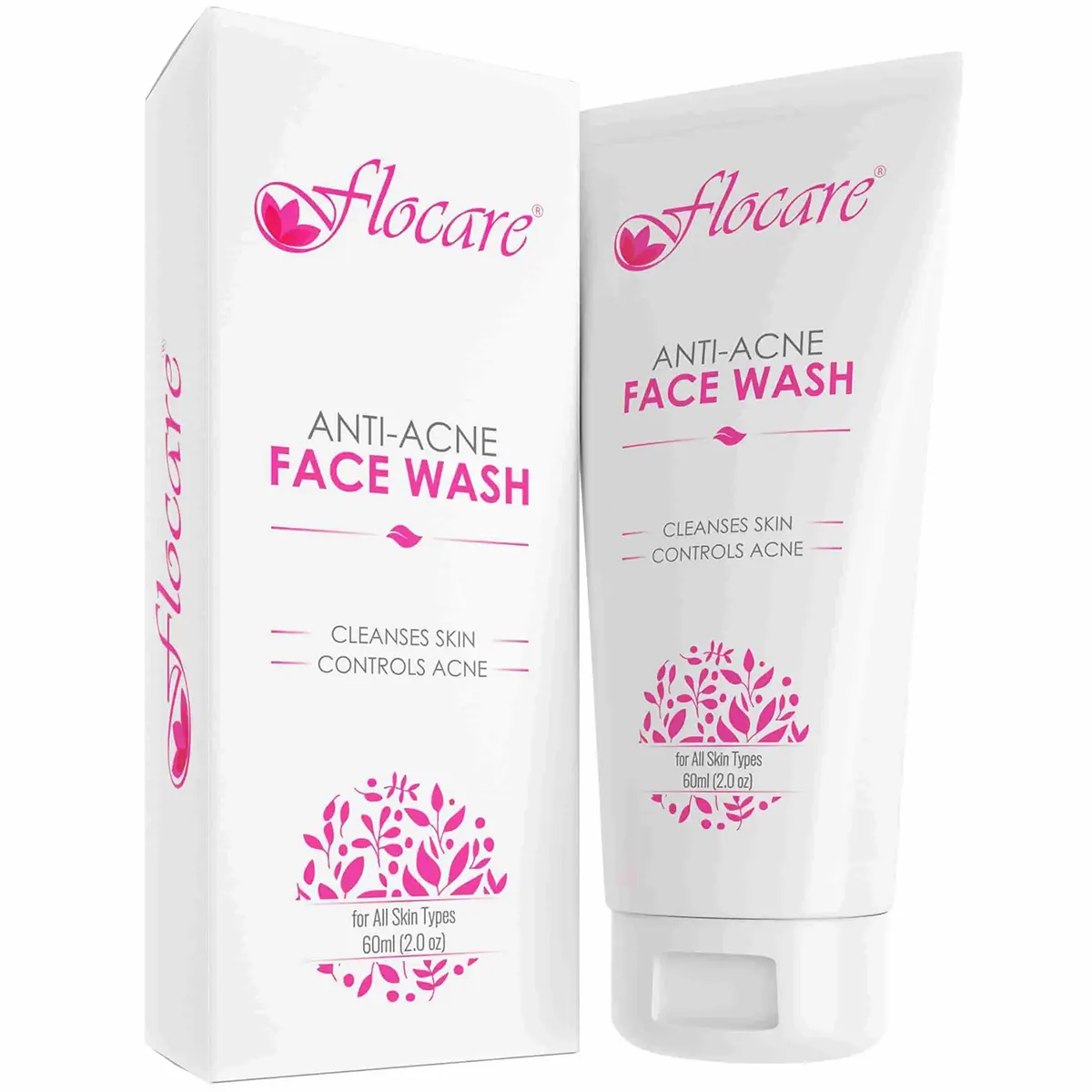 A well-formulated face wash for pimple control and supple skin. No redness, No itching, No harmful chemicals. Can be used daily. For all skin types.
Facewash with scientifically designed formula with clinically proven active ingredients like Salicylic, Glycolic, and Lactic.
Enriched with aloe vera and tea tree oil for cleansing and pimple care
Mild face wash with active mild globules formulated for daily use
Preferred wash for face: Clears pore and eliminate dirt oils and lifeless dead skin cells resulting in the healthy glowing face; for women and men, Unisex; refreshing, dark spot control, deep clean, purifying effects
For fresh feeling skin glow with active ingredients. Right for all skin types. Cleansing, glowing, whitening, freshening, dark circle control, blushing, radiance, moisturizing, pimple care effects.