Flocare Aloe Vera Vitamin E Moisturizing Cream 100gm with Jojoba, Green Apple, Shea Butter - Amazing Glowing Natural Skin- All Purpose Skincare Cream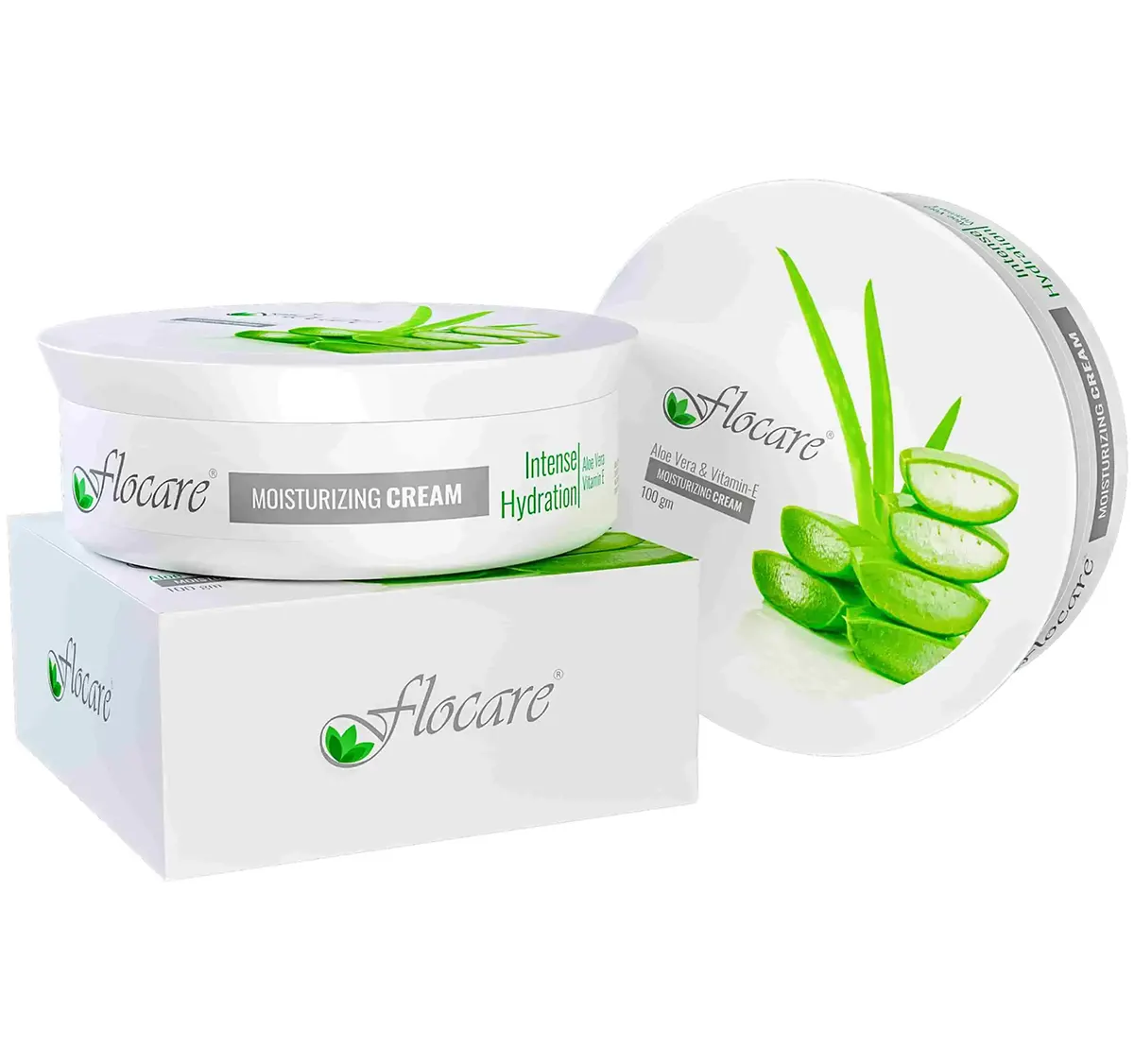 Intense hydration with 24hr moisture lock
Amazing glowing natural skin
Easy absorption, No oily feel
INTENSE HYDRATION MOISTURIZING CREAM: Contains organic aloe vera and moisturizing oils for your face and skin; 24 Hr Hydration
AMAZING GLOWING NATURAL SKIN: Jojoba oil, Green Apple extract, Shea butter, and vitamin E help to improve skin tone resulting in healthy, moisturized, hydrated, glowing, natural, and blushing skin.
EASY ABSORPTION: Advanced formula spreads easily on the skin and gets absorbed quickly to nourish your skin and regenerate skin cells. No oily feel, No stickiness, For daily use.
LOVEING SKIN: Effective natural and active ingredients. You will love your skin like never before.
SAFE: Vegetarian, Gluten-Free, No skin irritation, All skin types, For women and men, Unisex.