A Guide to Dependability and Quality to Choose the Best Hair Oil Manufacturers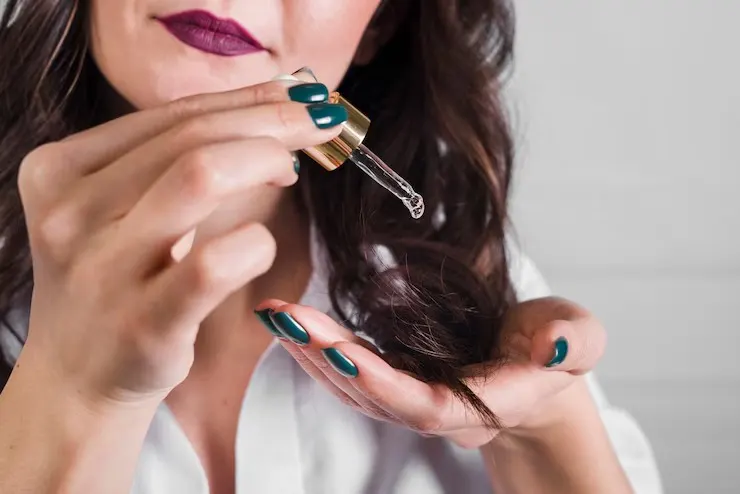 People use hair oil, which is a well-liked substance, to keep their hair healthy and attractive all over the world. Because there are so many different types of hair oils on the market, it's important to pick the one that can best satisfy your needs. It doesn't matter whether you're a customer seeking a personal hair care product or a business owner interested in private labeling hair oil. It's critical to choose a reputable manufacturer.
Indian traditional hair care formulas have long been admired. Look for a manufacturer that specializes in formulating conventional hair oils. Ingredients recognized for their nourishing and strengthening characteristics, such as coconut oil, amla (Indian gooseberry), brahmi, bhringraj, neem, hibiscus, and fenugreek, are frequently used in these preparations. Offering genuine and potent hair oil products is more likely from a producer who respects and upholds these historic practices.
Tips for Selecting a Hair Oil Manufacturer
1. Rigorous Background Checks
Do rigorous background checks on possible applicants before choosing a hair oil producer. Be on the lookout for manufacturers who have a good track record and extensive market knowledge. To learn more about their products, production methods, and customer satisfaction levels, check out their website, social media profiles, and reviews from past clients. High-quality products are more likely to be delivered by an experienced and recognized producer.
2. Production Standards and Certifications
Verify that the producer of the hair oil complies with stringent production standards and holds the necessary certifications. An organization's dedication to delivering safe and high-quality products is demonstrated by its Good Manufacturing Practises (GMP) and ISO certifications. Find any special certifications that are pertinent to your target market, such as ISO 9001, ISO 22716 (cosmetics GMP), and others.
Acticon Life Sciences is a leading hair oil manufacturer in India that follows all the production standards and have all the required certifications.
3. Ingredient Sourcing and Formulation
Consider the manufacturer's methods for sourcing and formulating ingredients. The usage of premium ingredients is necessary for high-quality hair oils. An honest producer should be open about where their ingredients come from and utilize organic and sustainable ingredients whenever possible. And also, think about whether the producer has a research and development group that can create unique formulations suited to your requirements.
4. Manufacturing Capacity and Scalability
Assess the manufacturer's ability to scale production. You need a manufacturer who can handle your target production volume based on your needs. To ensure they are in line with your business goals, check variables like minimum order quantities (MOQs) and lead times. If you intend to broaden your product offering or boost production in the future, scalability is also essential. If you are considering exporting hair oil products, check if the manufacturer possesses the necessary certifications for international trade. Depending on the target market, these certifications may include Halal, Kosher, or USDA organic certification.
5. Quality Control and Testing
A trustworthy manufacturer of hair oils should have effective quality control procedures in place. Ask them about their quality control procedures, such as raw material inspections, in-process checks, and finished product testing. Manufacturers who invest in quality control show their dedication to producing products that are both safe and efficient. And to confirm the caliber and consistency of their hair oil, request proof of purchase and certificates of analysis.
6. Packaging and Labelling Options
Consider the packaging and labeling choices that the manufacturer provides. The quality of the hair oil is maintained, and clients are drawn in large part by the packaging. Examine the various packaging alternatives, such as bottles, jars, or sachets, and determine whether they go well with your branding and target audience. And to ensure regulatory compliance and product label modification, you should also ask about labeling services.
7. Pricing and Terms
While price should not be the only deciding element, it is important to check the manufacturer's pricing policy and payment terms. Ask for specific pricing information, so you may compare it to what other manufacturers are offering. Be wary of unusually low costs because they could mean that there have been quality compromises. Review the payment conditions to ensure they are in line with your financial resources. It includes looking at minimum deposit requirements and payment schedules.
8. Customer assistance and Communication
Working with a hair oil company requires effective communication and dependable customer assistance. Evaluate the manufacturer's ability and desire to respond to your questions and issues right away. The production process can be streamlined, and possible problems avoided with the help of dedicated account management and clear communication routes.
9. Regulatory Compliance
Verify that the producer of hair oil complies with all pertinent regulatory rules and norms. Different restrictions apply to cosmetic items depending on the intended market. Check the manufacturer's website. And compliance with any applicable regional norms or laws, such as the FDA (U.S.), EU Cosmetics Regulation (Europe), and others. You may feel at ease knowing that your hair oil complies with safety and quality standards thanks to compliance.
10. Possibility of Long-Term Cooperation
Consider the possibility of long-term cooperation with the producer of hair oil. Developing a solid and long-lasting relationship can result in benefits, including product customization, priority manufacturing slots, and lower prices. Consider the manufacturer's adaptability, readiness to meet your needs, and dedication to your success.
By considering these tips, you can choose a reliable and reputable hair oil manufacturer in India that offers high-quality products rooted in traditional wisdom while embracing modern advancements in hair care.
Conclusion
It is important to carefully analyze several variables when choosing the best hair oil manufacturer, such as their reputation, manufacturing standards, ingredient sourcing, quality control, packaging choices, pricing, and customer service. You can select a company that supports your objectives and provides high-quality hair oil products by completing in-depth research and due diligence. Keep in mind that choosing a trustworthy manufacturer is an investment in the success of your hair care regimen or business selling hair oils. India is known for its rich heritage of hair care practices and natural remedies.